Another Mother's Son (2017)
Based on the true story of Louisa Gould, who harboured an escaped Russian POW in her home during the Nazi occupation of Jersey, ANOTHER MOTHER'S SON was released in UK cinemas in March 2017 to critical acclaim. Peter Bradshaw in the Guardian called it "a heartfelt, robustly presented drama" while the Daily Mail lauded it as "★★★★ extraordinary".
Directed by Chris Menaul, the film stars Jenny Seagrove, John Hannah, Amanda Abbington, Ronan Keating and Julian Kostov.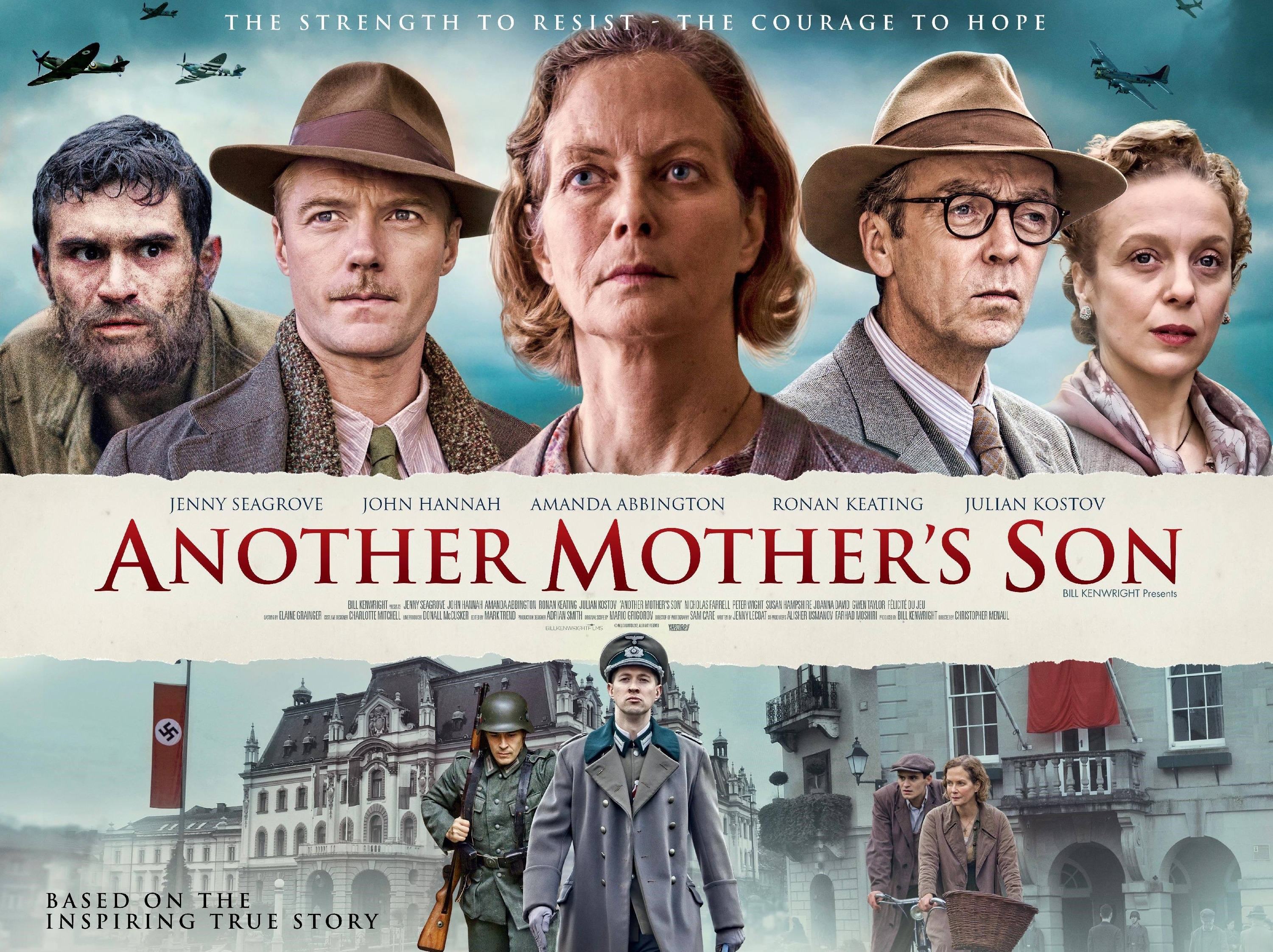 Cast & Creative
CREATIVE
CAST
Quotes

'An amazing true story, I urge you to see this film.'
Daily Mail

'Fresh, solemn, transcends cliché.'
Total Film
'Jenny Seagrove excels in this fierce performance.'
The Guardian
'Seagrove is brilliant. Exuding strength and integrity at every turn she steals the show.'

Screenjabber
'A compelling story, beautifully told.'
Daily Telegraph
'Seagrove delivers an inspired performance… Catching every shade of Gould's defiance, dignity and courage.'

Reader's Digest

'A sincere, well-acted British film.'
Daily Express

'A touching display of bravery and courage.'
OK Magazine
'May well be the finest big-screen performance of Seagrove's career.'
Evening Post
'A great, British-produced, and really powerful story.'
Jeremy Vine, BBC Radio 2
'Quietly underplayed yet still heart-wrenching… A sharply moving look at courage and sacrifice.'
Flickfilosopher
Media
ANOTHER MOTHER'S SON Official Trailer (2017)