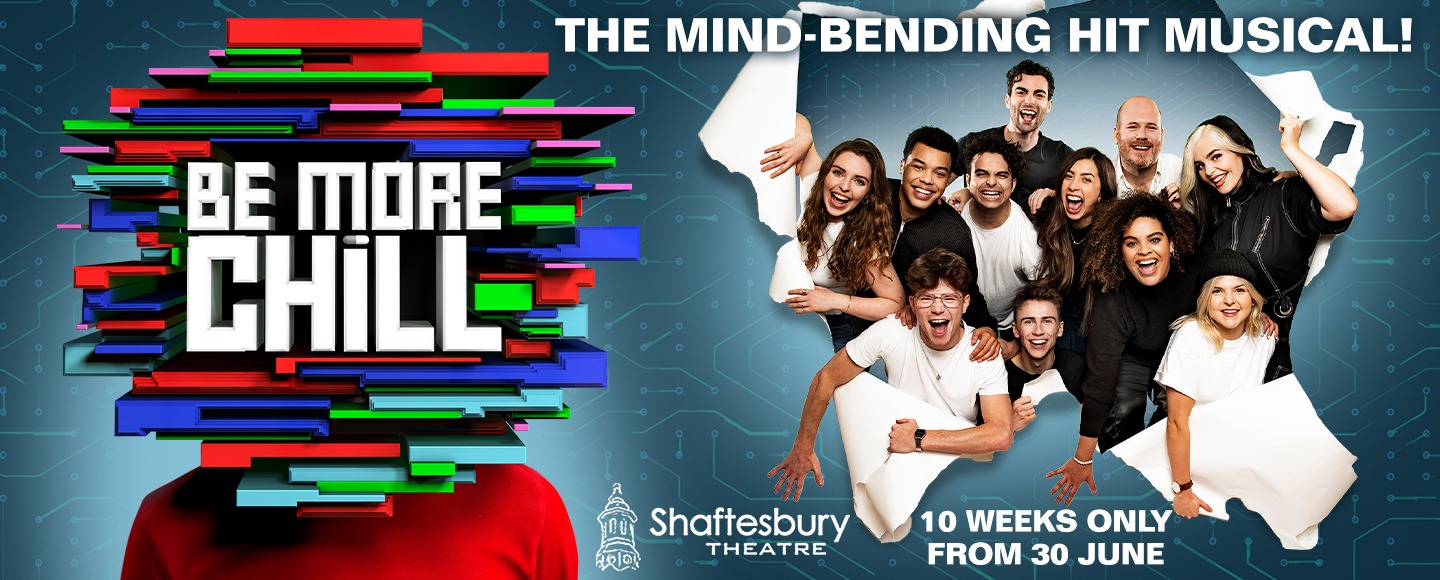 Be More Chill
"It's impossible to be chill about BE MORE CHILL" (Broadway World), the mind-bending hit musical.
With a score full of addictive earworms and a universal, sci-fi tinged story about the competing voices in all of our heads, this "fantastically funny" (The Guardian) musical "fizzes with feel-good energy" (The Stage) and features "an absolutely terrific young British cast" (The Telegraph).
It's just your atypical love story – a guy (he wants to fit in), a girl (she wants to be noticed), and the supercomputer inside the guy's head that tells him what to do (it wants to take over the world!).
Cast & Creative
CREATIVE
Bobby
Frederick Tilley II
COSTUME DESIGNER
CAST
Mr Heere / Mr Reyes and Others