Broken (2012)
The story of a young girl in North London whose life changes after witnessing a violent attack, BROKEN stars BAFTA-winner Tim Roth and Cillian Murphy.
Directed by acclaimed theatre director Rufus Norris, BROKEN was produced in association with BBC Films, BFI, Cuba Pictures and Lipsync and released by Studio Canal in the UK.
BROKEN opened "Semaine de la Critique" at the 65th Cannes Film Festival and won the 'Best British Independent Film' Award at the BIFAs.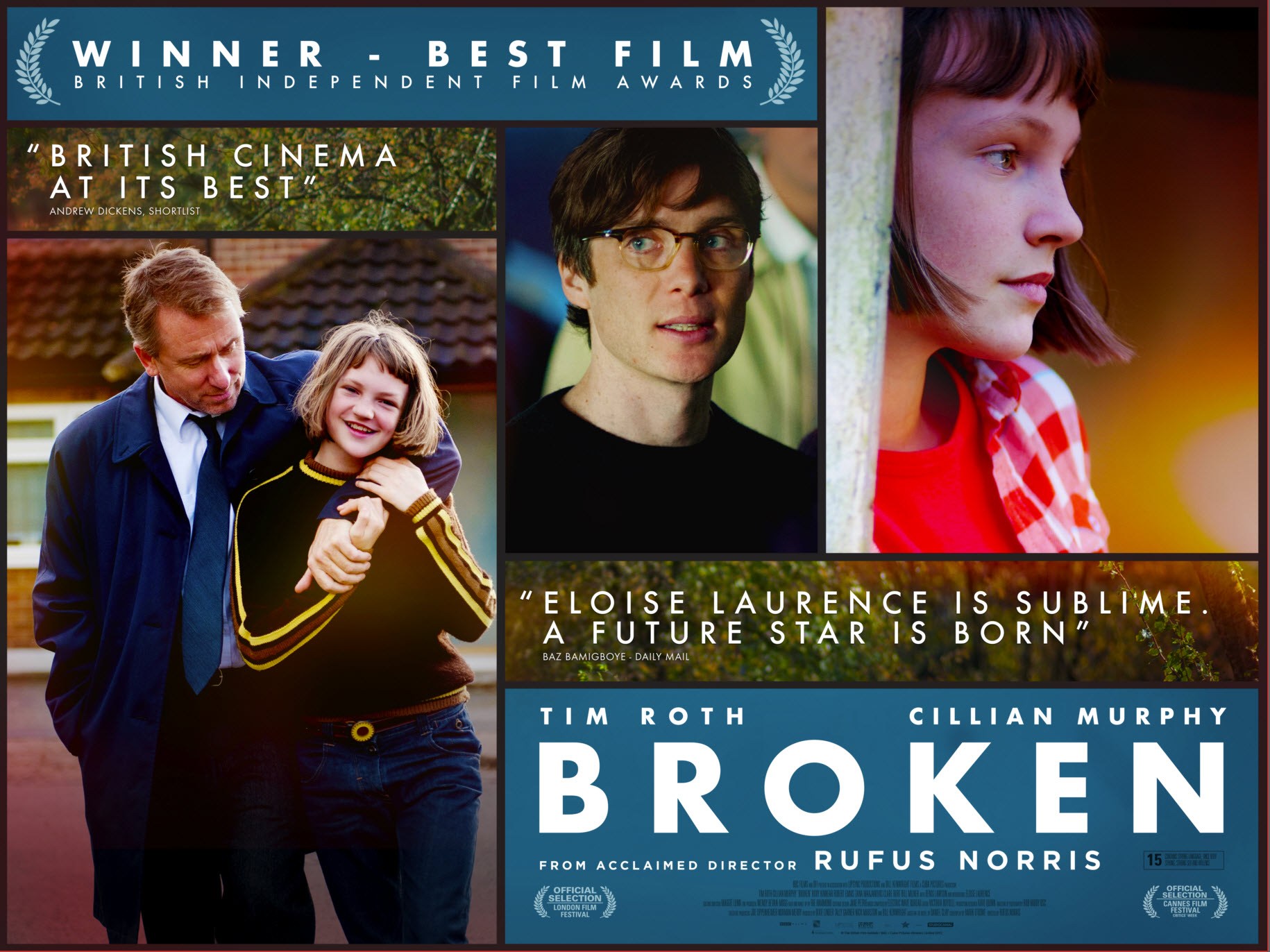 Cast & Creative
CREATIVE
CAST