Cilla The Musical
Sheridan Smith reprises her award-wining portrayal of the late Cilla Black to star in Bill Kenwright's stage production, Cilla The Musical.
Sheridan first wowed fans and critics alike with her portrayal of the nation's favourite singer and TV personality in Jeff Pope's BAFTA award-winning ITV series.  Her acclaimed portrayal of the British icon won Sheridan both a 2015 National TV Award and a 2015 TV Choice Award, and went on to see her nominated for a BAFTA (2015) and a second international EMMY Award (2015).
CILLA – THE MUSICAL is the spectacular and heart-warming musical adaptation of the critically acclaimed hit ITV television series by Jeff Pope (The Moorside, Philomena, From The Cradle To The Grave, Mrs Biggs, Little Boy Blue). It tells the extraordinary story of the ordinary girl from Liverpool whose teenage dreams of stardom lead her to becoming one of Britain's best-loved entertainers of all time.
It's an introduction by a young John Lennon to music mogul Brian Epstein that changes Priscilla White's life forever. By the age of just 25 she would be known as singer and TV Star Cilla Black, Number One selling artist and at the forefront of the Brit-Pop music scene. The musical score is the ultimate soundtrack to the 60's including Cilla's greatest hits Anyone Who Had a Heart, Alfie and Something Tells Me, Twist and Shout by the Beatles, California Dreamin' by The Mamas and The Papas' and many more.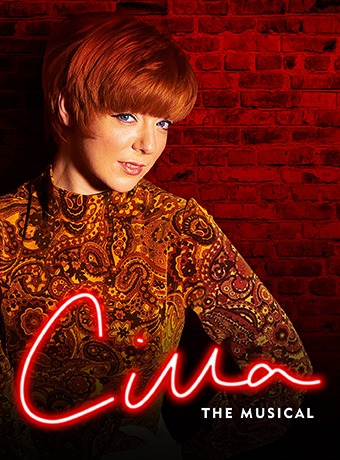 Cast & Creative
CREATIVE
BILL KENWRIGHT &
BOB TOMSON
DIRECTORS
CAST
Full cast to be announced
Quotes
'YOU'LL LAUGH, CRY AND EVERYTHING
IN BETWEEN. CILLA THE MUSICAL
IS SIMPLY FLAWLESS'
LIVERPOOL ECHO
'HAS THE AUDIENCE ON ITS FEET, AND DOES HER MEMORY PROUD'
MARK SHENTON – THE STAGE
'A 24 CARAT CELEBRATION OF CILLA BLACK AND HER LASTING LEGACY. EXCILLA-RATING'
THE GLOBE
Re-Scheduled Dates To Be Announced for 2021