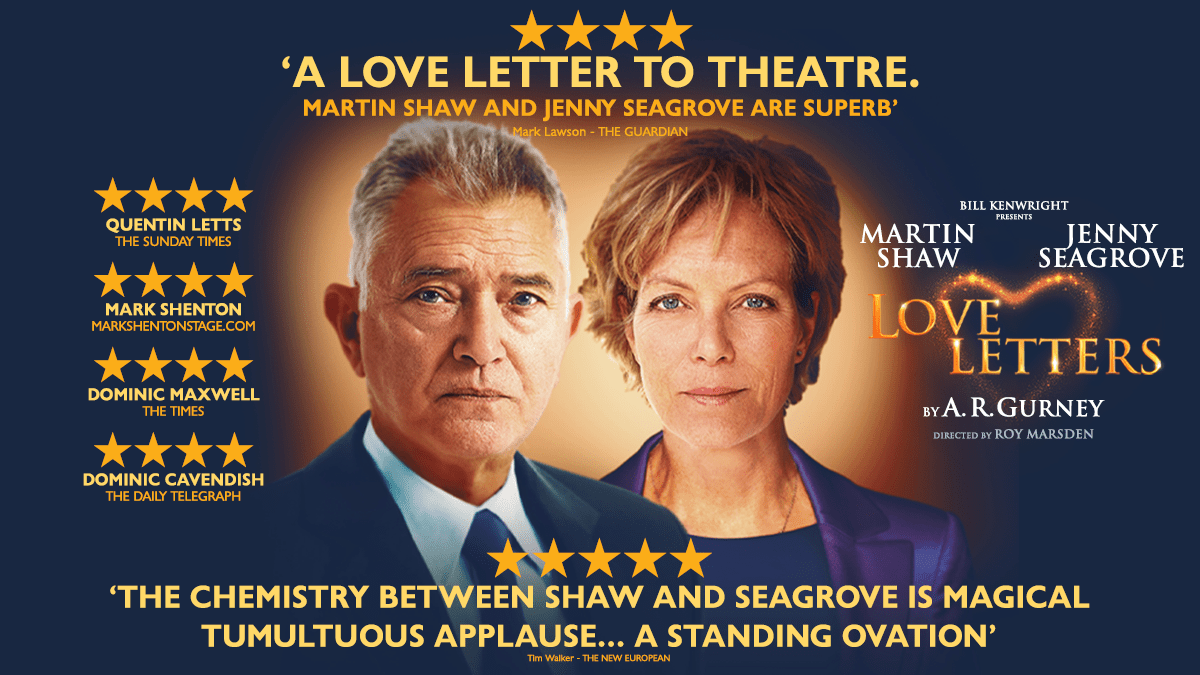 Love Letters
Just eighteen hours after the end of the UK's current lockdown, Bill Kenwright presents Martin Shaw and Jenny Seagrove in A.R. Gurney's Love Letters, directed by Roy Marsden, at the Theatre Royal Haymarket in London's West End.
The play will open on December 3rd 2020 – the first day after the Prime Minister has decreed that lockdown ends.
When the young Andrew Makepeace Ladd III accepts an invitation to Melissa Gardner's birthday party, Melissa writes him a thank you note… and a unique romantic friendship and delicately warm correspondence destined to last for almost half a century is born.
Love Letters is the tender, tragi-comic story of the shared nostalgia, missed opportunities, and deep closeness of two lifelong, complicated friends. A play that could have been written for the Covid era about two people physically separated yet brought together by candid communication and shared confidences, a romance blossoming across the miles and the years.
This production of Love Letters was previewed at Theatre Royal, Windsor as part of its five week, five day, five play season.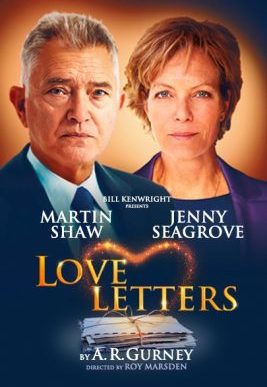 Cast & Creative
CREATIVE
CAST
Quotes
'The two stars shine, while A.R. Gurney's already bittersweet play here acquires an extra, decidedly Covid-era piquancy'
Dominic Cavendish – Daily Telegraph
Media