My Pure Land (2017)
Set in Pakistan and directed by Screen International "Star of Tomorrow" Sarmad Masud, MY PURE LAND was the UK's entry for Best Foreign Language Film at the Academy Awards 2018.
MY PURE LAND had its world premiere at the Edinburgh International Film Festival 2017 and was also selected for the Stockholm, Macao and Dubai International Film Festivals.
Upon its release in September 2017 the film was described as "★★★★ …lyrical, heart-poundingly tense and strikingly feminist" by Ed Poton in The Times. MY PURE LAND was also nominated for the BIFA Discovery Award.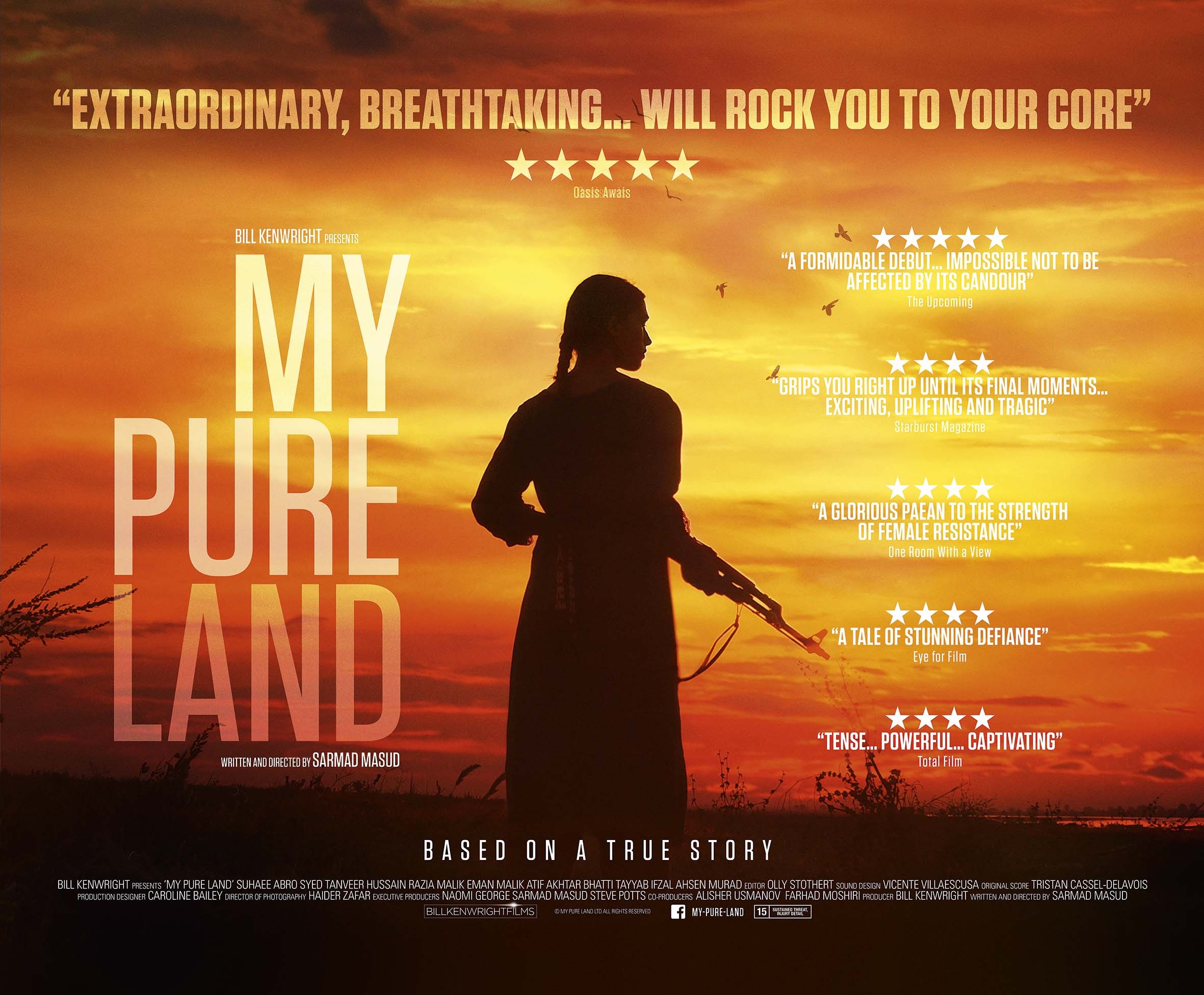 Cast & Creative
CREATIVE
CAST
Quotes

'Quietly sublime, a gem of a movie … tremendously accomplished … if John Ford had directed a Western in Pakistan this is what it would look like.'
The Mail

'Lyrical, heart poundingly tense and strikingly feminist.'
The Times

'The relocation of an old genre into new territory is impeccable.'
The FT, Critics Choice

'Will deliver a purely delicious rush.'
Evening Standard
'Mother and my Pure Land: this week's best films in the UK!'
The Guardian

'tense… powerful… captivating.'
Total Film

'a glorious paean to the strength of female resistance.'
One Room With A View

'a tale of stunning defiance.'
Eye For Film

'deeply effecting.'
The Skinny

'grips you right up until its final moments… exciting, uplifting and tragic.'
Starburst Magazine

'A formidable debut… impossible not to be affected by its candour.'
The Upcoming