The Lady Vanishes
Building on the phenomenal decade-long success of The Agatha Christie Theatre Company, The Classic Thriller Theatre Company presents a quick-witted, devilishly fun thriller – based on the Hitchcock classic, ranked one of the Best British Films ever.
When Socialite Iris' travelling companion disappears, she's bewildered to find fellow passengers deny ever having seen her. But with the help of musician Max, she turns detective, and together they resolve to solve this perplexing mystery.
Emmy award-winning actress Juliet Mills made her screen debut at just 11 weeks old, in In Which We Serve starring her father John, and her major stage debut was age 16 in Peter Shaffer's Five Finger Exercise, (West End and on Broadway). In ITV's Wild at Heart she played sister to real-life sister Hayley, and for eight years she starred in US paranormal drama Passions. Award-winning Maxwell Caulfield's screen roles include Grease 2 with Michelle Pfeiffer and as Miles Colby in American soap Dynasty and spin-off The Colbys. His Broadway debut was in J.B. Priestley's An Inspector Calls and his West End debut was as Billy Flynn in Chicago.
The cast also stars: Lorna Fitzgerald, fresh from her shock departure as Abi in EastEnders; Matt Barber, Atticus Aldridge in Downton Abbey; Robert Duncan, Drop The Dead Donkey; Philip Lowrie, Dennis Tanner in Coronation Street; and Ben Nealon, Soldier Soldier.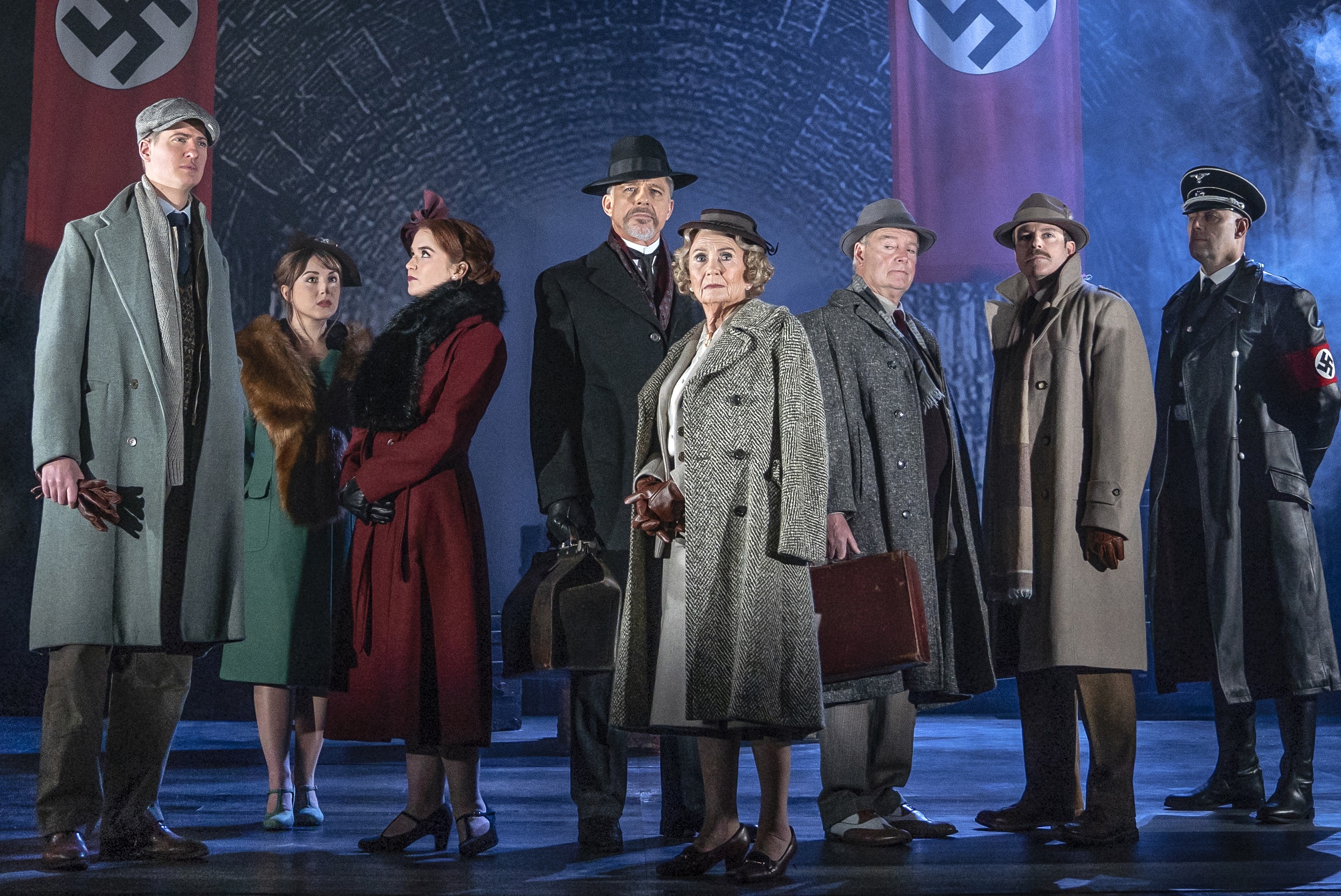 Cast & Creative
CAST
Cast confirmed until July 27th 2019
Station Master/Signor Doppo/London Porter
CREATIVE
Sidney Gilliat
and Frank Launder
WRITTEN BY
Book Tickets
2019
WESTON- SUPER- MARE Playhouse Theatre
BURY ST EDMUNDS Theatre Royal
COVENTRY Belgrade Theatre
CAMBRIDGE Cambridge Arts Theatre
DARLINGTON Hippodrome Theatre
CROYDON Ashcroft Playhouse